MAN UTD 0, MAN CITY 2
Manchester United great Roy Keane was highly critical of his former club following their derby defeat to City at Old Trafford.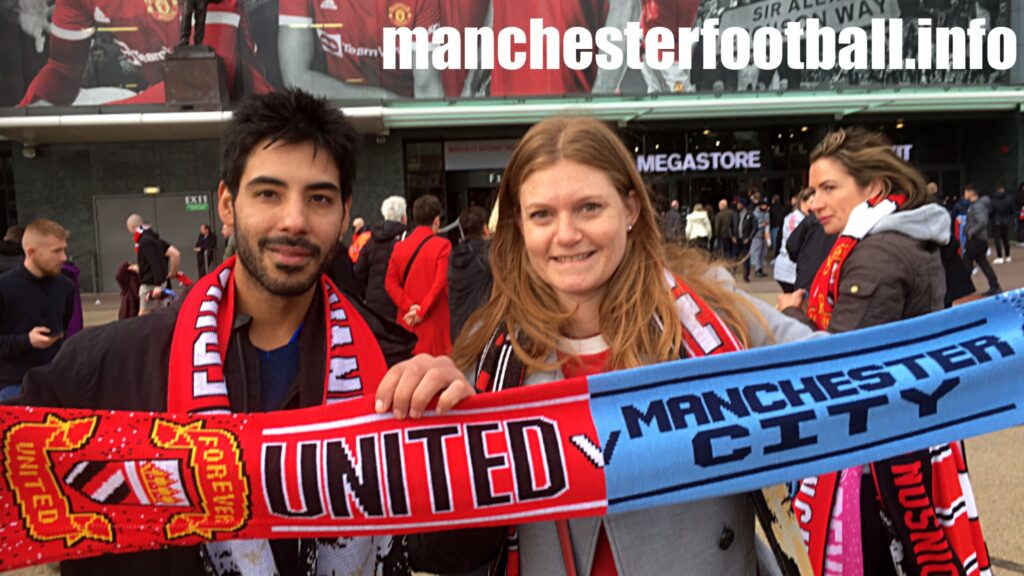 The legendary midfielder accused the Reds of lacking "personality" as they would have suffered an even heavier defeat but for the heroics of goalkeeper David De Gea.
Without the Spaniard's intervention, it could well have been as embarrassing as the 5-0 home loss to Liverpool in their previous home game.
Embed from Getty Images
"If I was in the dressing room, it is a wake-up call to them they are a million miles from being a proper club," was Keane's brutal assessment of a display which saw the Reds have only four touches in the City penalty area.
While United's woeful showing will again shine the spotlight on Ole Gunnar Solskjaer's stewardship, City produced a masterful display.
After last Saturday's home defeat by Crystal Palace and a patch Champions League display against Club Brugge, City were back to their imperious best.
They secured the points through an Eric Bailly own goal and Bernardo Silva striker and enjoyed 68 per cent possession and have 16 goal attempts to five from United.
City's Phil Foden enthused: "We had the game of our lives today. Everything went right, a lot of possession and chances. We dominated from start to finish.
"We knew we could exploit the space in behind and we picked the right times to do it. My team-mates found me a few times in behind and on another day I could have finished the chances.
"We got in at half time and said we had to keep up the possession game and I thought we did that really well.
"It is massive confidence going into the international break and important to get the win before that. We are delighted.
"It was very important to get back to winning ways."
City manager Pep Guardiola added: "We have won here many times, much more than at any other stadium. It was a solid performance, good game and deserved victory. Three more points.
"You have to put the ball in the fridge. A lot of passes, a lot of passes. Except 10 minutes in the middle when I thought we lost stupid balls, we were really good."
Asked if they ought to have win by a wider margin, Guardiola said: "It is okay. I am so demanding, we are so demanding for ourselves but I am very pleased. This is the game we needed.
"They [Manchester United] are so dangerous. That is why we had a game with a lot of control. If you let them run at Old Trafford it is a little bit like Anfield. They are built for that.
"We played the game we needed today. You have to play quick, to move the ball and do the touches every player need but also try to put the ball in the pocket.
"The game was 2-0 and everything was comfortable. I felt I didn't need to make changes.
"We dropped points at home. Right now, Chelsea are unstoppable. We know we cannot drop many points to be close to them but against the big six we performed well.
"The most important is we came to Old Trafford and can say these guys played good. This is what I am happy the most after six years here. We tried to play our game."
Solskjaer admitted his side did not play well and conceded De Gea kept his side in the game.
"We didn't trust ourselves with the ball and didn't pass the ball well," he said.
Solskjaer added: "We have had a couple of great results but today was a big step backwards.
"There is a way of losing and we didn't look like a good team. We want to see a better Manchester United team than that.
"When you concede the first goal as early as we did, it makes the game very difficult.
"We needed to be more on the front foot and aggressive. We played against a very good side that made it difficult for us.
"We never got to the level needed to win against good teams."
Solskjaer admitted his side is in a "disappointing spell" but vowed to arrest the side.
He continued: "We have to get back to being a proper team we were at the end of last season and at the start of this one.
"The demands and expectations are high on me and the players. Since the last game here, it has been a difficult period.
"I want the best for Manchester United and will do everything to improve it and get us back to where we want to be."
Solskjaer made three changes to the side that started the 2-2 draw with Atalanta in the Champions League on Tuesday. Raphael Varane was out with a hamstring injury, Paul Pogba suspended and Marcus Rashford dropped to the bench.
Victor Lindelof returned in defence while Fred and Mason Greenwood started but there was no place among the substitutes for Edinson Cavani who picked up an injury.
Guardiola also made three changes to the side that began the 4-1 win over Club Brugge in the Champions League.
Aymeric Laporte was suspended while Jack Grealish and Riyad Mahrez dropped to the bench as Kevin de Bruyne, Ruben Dias and Gabriel Jesus started.
Harry Maguire flashed a header narrowly over for the Reds from Luke Shaw's free kick.
But disaster struck as Bailly put through his own goal in the sixth minute to give City the lead with their first goal in 4hrs 41 mins against United who had been unbeaten in their last four derby games.
Bailly had moments earlier cleared Foden's effort which flashed across the face of goal. The ball was recycled to Joao Cancelo on the left and his low cross was diverted past David De Gea as Bailly slid in at the near post attempting to cut it out.
It was the first own goal by a United player in a derby in the Premier League era and the first since Arthur Albiston in 1986.
United took time to overcome this setback and it was not until the 26th minute that they carved out their first clear-cut chance.
Ronaldo forced a decent save from Ederson following Shaw's cross and Greenwood put the rebound wide.
They were unable to build of this promise as City would have doubled their advantage bur for two superb saves from De Gea in quick succession.
How he managed to turn over an effort by Gabriel Jesus from six yards was incredulous while moments later he spectacularly tipped over an effort from Cancelo.
It was quickly becoming the De Gea show as he pulled off two further hugely important stops within a short space of time.
First, he prevented Victor Lindelof also putting through his own goal when he tried to cut out Foden's cross, blocking well with his legs.
That was following by a flying save to turn away a goalbound effort from Kevin De Bruyne as City could and should have been out of sight.
City scored the second goal their play deserved in the 45th minute when Cancelo's cross from the left eluded Shaw and Bernardo Silva squeezed the ball between De Gea and the post from the tightest on angles for his third goal of the season and his third in four appearances at Old Trafford.
There was a change from three at the back to a flat back four from the restart as Bailly was replaced by Jadon Sancho.
The start to the second half saw City remain in control as they played keep ball as they did not need to take undue risks as it was United's job to chase the game.
They made little inroads and midway through the second period Mason Greenwood made way for Rashford.
And they were soon forced into a third chance when Shaw limped off to be replaced by Alex Telles and not long after forgotten man Donny van de Beek was introduced in place of Fred.
Chances were at a premium in the second period, but Foden had a great chance to add a third goal with nine minutes left.
Foden was released on the left of the box and his angled shot struck the outside of the upright, a let off for the Reds.
There was another escape not long after when United failed to clear a corner and John Stones' shot on the turn from six yards flew just past the upright.