ASHTON UNITED 1, SOUTH SHIELDS 0
Ekow Coker enjoyed a debut to remember for Ashton United as the central defender scored a late goal to defeat table-topping South Shields.
The 21-year-old, signed on loan from Macclesfield FC, rose at the far post in the 88th minute to head home Ben Hardcastle's corner.
"It was a dream to score the winning goal and keep a clean sheet against the top-of-the-table team on my debut," he explained.
"We had three late corners and I was hoping to get my head on to one of them and managed to do so with the last one."
Londoner Coker, who had previously played for Hanwell Town and North Greenford in the capital, was scouted by Macclesfield for whom he made 11 appearances before being loaned to Glossop North End.
Ashton United is the highest level he has played in the football pyramid, and he described it as a "good learning curve".
It was a night to remember for Ashton who are in the lower reaches of Northern Premier League, premier division, as they inflicted a loss on the leaders, a full-time outfit managed by former Premier League star Kevin Phillips.
Ashton manager Michael Clegg was delighted as his side chalked up a third straight win in league and cup.
He said: "I am proud of the boys who stuck to the game plan, and we didn't at any time feel under the cosh which is unusual playing against them.
"If we had gone toe to toe, it would have been a long night as we knew about their pace and intensity.
"It was about limiting their chances as we set up defensively with two blocks, and all credit to the boys."
Clegg praised Coker, explaining: "You couldn't write it up any better than a last-minute winner.
"The corner was made for him as it hung in the air, and it was a special debut."
Clegg revealed he was impressed by Coker when Ashton played Macclesfield in a pre-season friendly.
"I followed his progress and, when he became available, I was at the front of the queue," he said.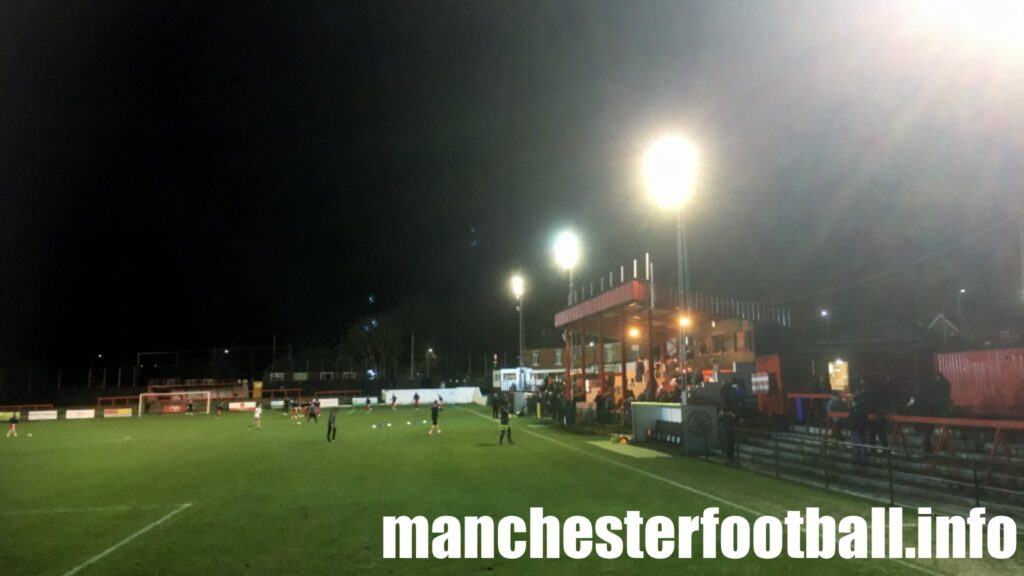 On a bitterly cold night and the muddy Hurst Cross pitch not conducive to play purist football, South Shields made the brighter start.
In the second minute, striker Sam Hodgson was well denied by goalkeeper Greg Hartley and from the resulting corner Rob Briggs fired narrowly over.
Ashton grew into the game and late in the opening period had chances to take the lead as Nathan Ntalu and Cole Lonsdale were both thwarted by former Blackpool goalkeeper Myles Boney.
Hodgson and Jonathan Hooper missed clear-cut chances for Shields early in the second half.
Ashton almost broke the deadlock mid-half when Harry Coates' shot was turned round the post by Boney and from the corner Hardcastle's lob was headed off the line.
Coker made the breakthrough with two minutes of normal time left.
Shields had a late chance to snatch an equaliser when substitute Darius Osei, formerly of Oldham Athletic, drive in a low cross from the right.
The ball was clear to substitute Will Jenkins who forced a fine save from Hartley and Nathan Lowe put the rebound wide.