Manchester City 4, Real Madrid 0 (UEFA Champions League – City won 5-1 on aggregate)
Manchester City struck twice in a mesmerising first half – with Bernardo Silva scoring a double – as they beat Real Madrid to qualify for the Champions League final.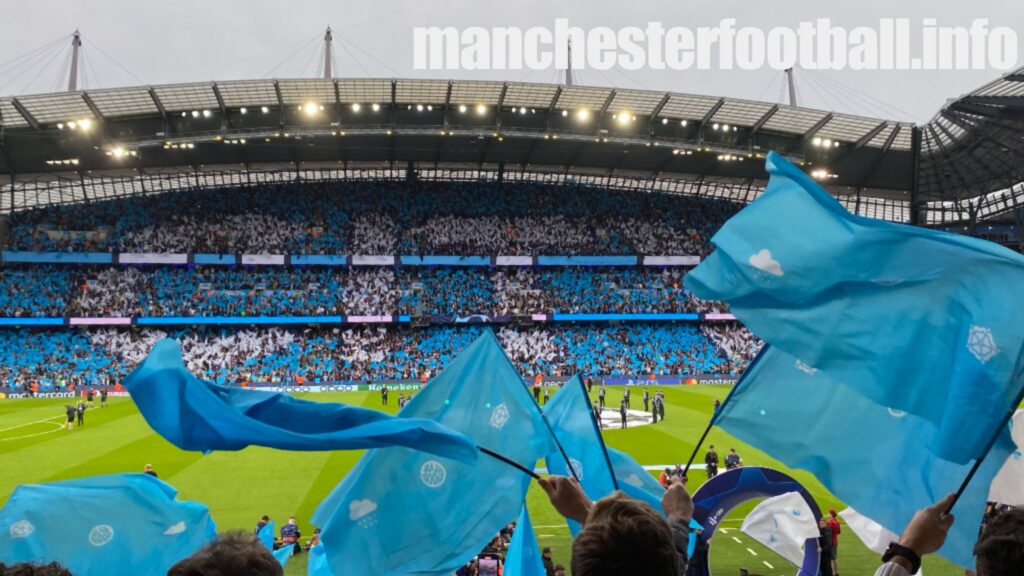 Silva and Kevin De Bruyne fully exploited Eduardo Camavinga's inexperience at left back for Real to put Real Madrid behind after 23 minutes before Silva doubled that lead by reacting first to a blocked shot to head City into a 2-0 lead at half time.
Thibaut Courtois – the Real keeper – had to make three saves from Erling Haaland to keep the score down.
Real tried to come back and had a brief spell where they might have caused problems in the second half but City simply powered through them – forcing Eder Militao to head past Courtois from Kevin De Bruyne's free kick before substitutes Phil Foden and Julian Alvarez combined to hammer the deposed Champions of Europe by four – a fully deserved scoreline.
PLAYER RATINGS – Manchester City 4, Real Madrid 0 (UEFA Champions League – City won 5-1 on aggregate)
Ederson: 8. Some slightly hairy moments as he played out from the back but collected the through ball which was in front of Karim Benzema after a Real Madrid player put him through. Tipped over David Alaba's free kick and saved from Dani Ceballos.
Kyle Walker: 7. Round 2 with Vinicius Junior. Outpaced him when he finally broke through after 32 minutes. Solid defensive performance.
Ruben Dias: 7. Looked after Karim Benzema. 
John Stones: 7. Pushed into midfield when he could. A wayward pass could have put Bernardo Silva through.
Manuel Akanji: 7. Watchful of Rodrygo. His shot was blocked. Scored the third with a header from Kevin De Bruyne's free kick
Rodri: 8. Swept a shot past the back post as City cut Madrid open early. Tackles and interceptions in midfield
Bernardo Silva: 9. Tested Eduardo Camavinga who was auxiliary left back for Madrid and scored City's opening goal after he lost him. Also pressed incessantly from his side too and had a chance for a hat trick saved.
Kevin De Bruyne: 8. Cross into the box for Erling Haaland  intercepted by Eder Militao. Sent a curling free kick wide of the near post. Definitely up to the physical challenge and slipped the ball to Bernardo Silva for the opening goal and contributed to Camavinga's confusing by attacking his side too. Tired at the end and rested.
Ilkay Gundogan: 7. Found space and fed Erling Haaland. Dangerous as he got closer to goal but also tracked back in the second half.
Jack Grealish: 8. Tricky wing stuff on the left. Supplied several good balls into the box. Did his share of defensive work in the second half too and got plaudits from Pep on the sideline after some pausa to recycle the ball as Real Madrid threatened to score – but only after Pep had berated him earlier.
Erling Haaland: 8. Movement terrified Madrid and he had two headers and a great shot saved by Thibaut Courtois. Denied a clear run on goal by substitute Antonio Rudiger in the second half.
Riyad Mahrez (on for Ilkay Gundogan, 79): No time to mark.
Phil Foden (on for Kevin De Bruyne, 84): No time to mark.
Julian Alvarez (on for Erling Haaland, 89): No time to mark
GOALS – Manchester City 4, Real Madrid 0 (UEFA Champions League – City won 5-1 on aggregate)
Man City 1, Real Madrid 0: 23. Bernardo Silva swept City into the lead, curling the ball inside the near post from 12 yards out beyond the reach of Thibaut Courtois after Kevin De Bruyne slipped the ball to him. Had a Toni Kroos shot covered when the German hit the bar with a 25 yard effort.
Man City 2, Real Madrid 0: 37. Bernardo Silva headed home the second after a Ilkay Gundogan's shot came back off a defender and fell to the midfielder who couldn't miss with a looping header over David Alaba.
Man City 3, Real Madrid 0: 76. Eder Militao headed Kevin De Bruyne's free kick past Thibaut Courtois after Manuel Akanji got a slight touch on it.
Man City 4, Real Madrid 0: 90+1. Cool finish by Julian Alvarez as he rolled it past Thibaut Courtois to put the icing on the cake after Phil Foden slipped him through.
MATCH STATS – Manchester City 4, Real Madrid 0 (UEFA Champions League – City won 5-1 on aggregate)
Man City: Ederson, Walker, Dias, Stones, Akanji, Rodri, Bernardo Silva, De Bruyne (Foden 84), Gundogan (Mahrez 79), Grealish, Haaland (Alvarez 89)
Man City Subs not used: Ortega, Carson, Phillips. Laporte, Gomez, Palmer, Lewis
Bookings: Dias 51 (foul on Vinicius Jr); Gundogan 63 (foul on Vinicius Jr)
Goals: Bernardo Silva 23, 37; Eder Militao 76; Alvarez 90+1
Real Madrid: Courtois, Carvajal (Vazquez 80), Militao, Alaba, Camavinga (Tchouameni 80), Valverde, Kroos (Asensio 70), Modric (Rudiger 63), Rodrygo (Ceballos 80), Vinicius Jr, Benzema
Real Madrid Subs not used: Linin, Vallejo, Nacho, Hazard, Odriozola, Mendy, Diaz
Bookings: Carvajal 56 (foul on Jack Grealish); Camavinga (foul on Jack Grealish 75)
Referee: Szymon Marchiniak