STALYBRIDGE CELTIC 1, ASHTON UNITED 1
(Ashton United won 6-5 on penalties)
Ashton United's dramatic late show earned them the inaugural Keith Trudgeon Memorial Trophy following a thrilling penalty shootout success at Stalybridge Celtic.
It looked as though Celtic would be lifting the silverware, in memory of the long-serving former Bower Fold official, thanks to James Dwyer's first-half goal.
But with time running out, Ashton equalised with a goal from trialist Andreas Bianga in the 88th minute to force a penalty shootout.
The hero was newly signed goalkeeper Luke Simpson with a stop to deny Ethan Paddon after the shootout had gone to sudden death.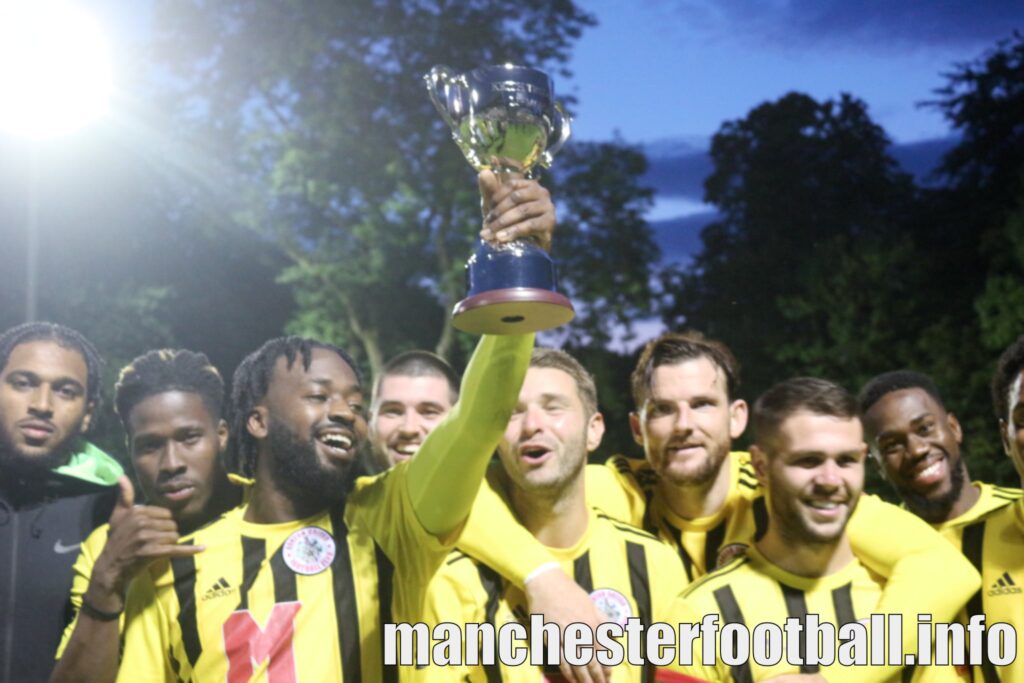 It was a win that Robins' manager Steve Cunningham admitted was undeserved as he conceded Celtic were the better side on the night.
And Celtic manager James Kinsey added his side was "by far the better side" pointing out his side was let down by wastefulness in front of goal.
Kinsey was pleased with the progress his side has made in this their fourth friendly, even though three have ended in defeat.
"There were many positives, and we were good for 70/80 minutes. Compared to Abbey Hey (when they were awful in their first friendly) supporters can go home happy," he said.
"We are slowly getting to where we want to be."
Ashton, hit by injury and sickness, fielded four trialists in their starting line-up.
Simpson, the former Oldham Athletic player who latterly played for Kidderminster and Welsh side The New Saints, pulled off a brilliant early save to deny Aaron Dwyer whose effort was heading towards the top corner.
Matt Bryan also had a great chance for Celtic who finally took the lead three minutes before the break from a set-piece as James Dwyer found the net with a bullet header from Jordan Burton's corner.
The second half saw Celtic in control as Bryan and Jacques Etia both found themselves through on goal only for Simpson, who spread himself big, blocked both efforts.
Celtic goalkeeper Elliot Wynne, by contrast, had little to do, though he had to be alert to palm away a cross-shot from Cole Lonsdale.
But with the clock ticking, Ashton came up with a late leveller when Bianga was put clear by Jason Gilchrist as he slotted the ball low past Wynne.
The shootout saw the first 10 kicks all converted, though Simpson was unlucky when he saved Bryan's effort only for it to spin back into the net.
When the shootout went to sudden death, Padden's kick was beaten out by Simpson leaving Louis Potts to seal victory with a spectacular winning penalty fired high into the net with the velocity of an exocet missile.