Treble-winners Manchester City and Erling Haaland have been honoured at the 2023 Ballon d'Or ceremony.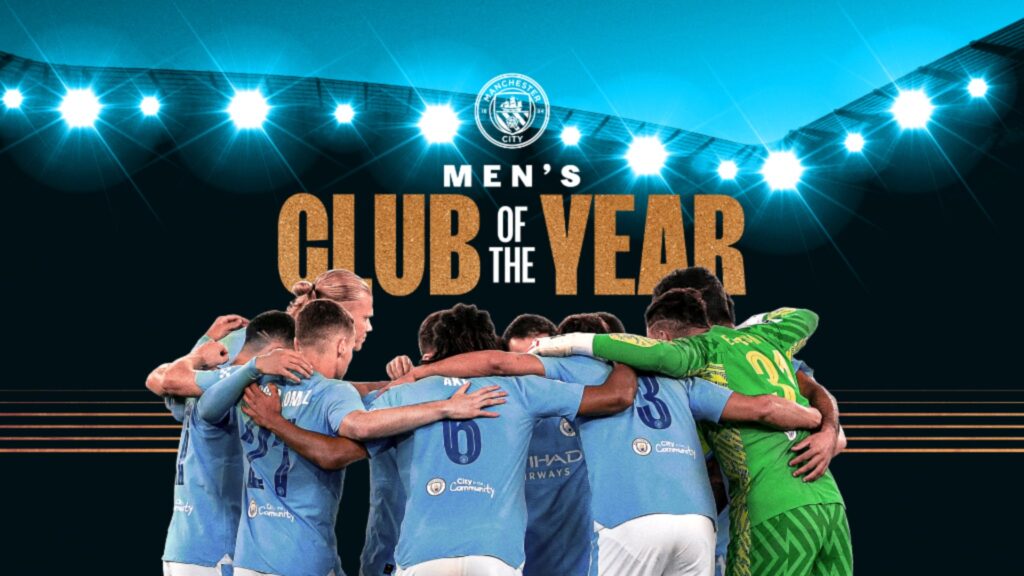 City were named the Men's Club of the Year having already won the equivalent award in 2022.
And Haaland finished runner-up in the Ballon d'Or race to eventual popular winner Lionel Messi who picked up the award for the eighth and possibly final time.
The Norwegian striker also picked up the Gerd Muller Trophy for scoring more goals that any other player in the 2022/23 season.
He hit 56 goals for club and country in his trophy-laden first season in Manchester.
And he was joined in the shortlist by team-mates Julian Alvarez, Kevin De Bruyne, Ruben Dias, Ilkay Gundogan, Rodri and Bernardo Silva after City lifted their first ever Champions League title as part of a historic Treble for the club.
Ederson finished in the top three of the Yashin Trophy for goalkeepers.for a second consecutive season and the third time in his career [after 2019 and 2022].
Chief Executive Ferran Soriano said: "To be recognised at the Ballon d'Or for a second consecutive season is something that we as a Club are incredibly proud of.
"The last 12 months have seen us reach heights that have topped the success that we have consistently enjoyed.
"To win the Treble was a collective effort, from Sheikh Mansour and our shareholders, our Chairman, the board and every member of the Club staff, on top of the amazing group of players and coaches we have.
"It was the pinnacle of more than a decade of hard work.
"We took a moment to celebrate, but our focus now is exactly as it has always been, to work as a team, continue to play beautiful football and win as many trophies as we can."
Erling Haaland said: "It's a huge honour to receive the Gerd Muller Trophy.
"I couldn't have scored the number of goals I did last season without all of my teammates and this award is another reminder of the incredible year we all enjoyed together.
"We work hard every day to win every game and every competition we play in, but to not only lift the first Champions League in this Club's history but also the Premier League and FA Cup is something none of us could have imagined.
"I'm proud of what we achieved as a team last season, but our focus now is on trying to do it all again this year."