Bert Whalley, a former Stalybridge Celtic and Manchester United footballer and victim of the Munich air disaster, has been honoured at the non-league club where he once starred.
Manchester United legend Bryan Robson, now a Reds' club ambassador, and Bert's granddaughter Lindsay Vare unveiled a blue plaque in his memory outside Bower Fold ground before Celtic tackled United Under-23s in a pre-season friendly.
The plaque is only the seventh to be commissioned by the Professional Footballers' Association, others commemorated have included greats Jimmy Armfield, Frank Swift, John Aston snr and Stan Cullis.
The wording is: Bert Whalley 1912-58. Stalybridge Celtic and Manchester United player. Coach to the Busby Babes. Tragically died at Munich on 6 February 1958. Loved by his family, friends and local community. Professional Footballers' Association.
Bert was born in Ashton and played for Celtic as a wing half or full back in the Cheshire League during the 1933-34 season.
He had previously played for Ferguson-Pailin, where he worked, in the Manchester Amateur Alliance League.
After less than five months with Celtic, where he produced eye-catching performances, Bert moved to Manchester United, then a Second Division side, in May 1934 and remained as a player and coach until his tragic death.
Bert had to patiently wait 18 months for his Reds' first-team debut against Doncaster Rovers in November 1934.
It was the first of 38 league and FA Cup appearances for the Reds in a playing career which was cut short by the Second World War and injury.
His final appearance was against Blackburn Rovers in Division One in April 1947, by which time he was United's longest-serving player.
And in 1946-47 season, he captained the reserves to the Central League title.
Bert was initially appointed coach of Manchester United 'A', the club's third team, in August 1948 and went on to become one of the best coaches in England.
With assistant manager Jimmy Murphy occupied with the Wales national team at the time, it was chief coach Bert who accompanied Matt Busby and the first team to Belgrade for the European Cup tie which was followed by the plane crash on their return which claimed the lives of so many of the Busby Babes.
John Doherty, a member of the Reds' title-winning side of 1955-56, once said: "What a lovely man. It was a pleasure to have known Bert, and I don't think I've ever heard a single soul say a wrong word about him.
"The hierarchy when I arrived was Matt Busby at the top with Jimmy Murphy and Bert doing most of the coaching and sharing an office until Bert died at Munich.
"He was terrific to all the young players, always ready with a kind word to lift out spirits. A Methodist lay-preacher, he was a quiet man in contrast to Jimmy who was more fire and brimstone in his approach, likely to singe the hair on the back of the neck.
"Bert offered a buffer zone where we could recover our equilibrium after feeling the Murphy wrath, although he was nobody's fool and people couldn't take advantage of his good nature."
Bert was a lay preacher at Trafalgar Square Methodist Church, Ashton, where he also worked a volunteer at their youth club. He was also a keen cricketer playing for Trafalgar Square in the Glossop and District League.
STALYBRIDGE CELTIC 1, MANCHESTER UNITED U23 5
Bert, who helped nurture the Busby Babes and other young players at Old Trafford, would have taken enormous satisfaction from being at Bower Fold for this pre-season match where there was one minute's silence in his memory before kick-off.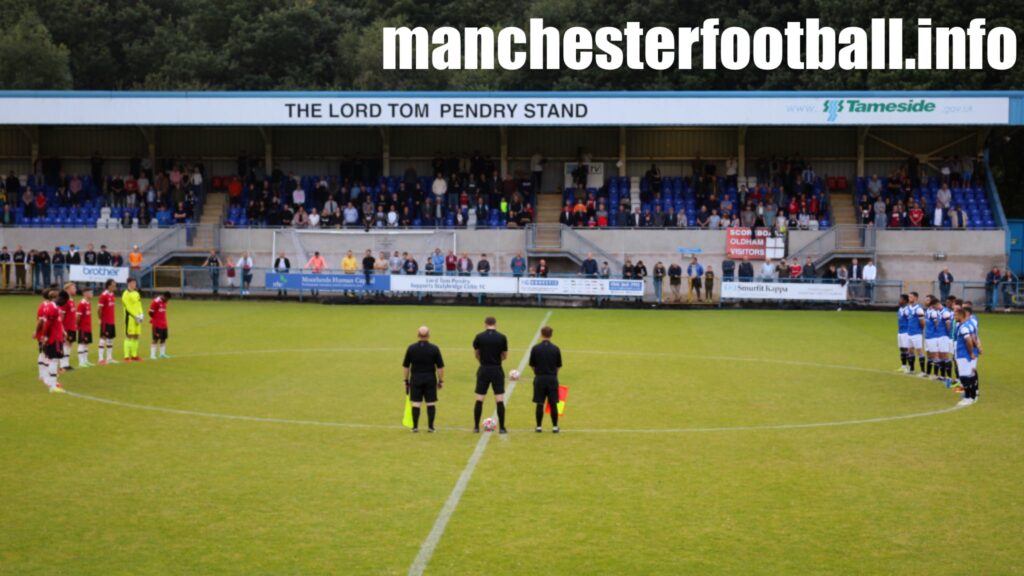 It was a great spectacle before a crowd of 918 as the Reds' youngsters were too hot for the semi-professional Celtic footballers as they provided an exciting glimpse into the future.
The side that played Celtic was a mix of home-grown talent and youngsters captured from foreign teams, players like 18-year-old Dutchman Dillon Hoogewerf.
The flying winger, captured from Ajax, scored two fabulous individual goals against Celtic.
There were also strikes from substitute Alejandro Garnacho, signed from Atletico Madrid, and French forward Noam Emeran while local lad Zidane Iqbal had earlier netted the opener.
The side also included striker Charlie McNeill, a prolific goalscorer, lured back from Manchester City having started out at United, Charlie Savage and Charlie Wellens, sons of retired professional footballers.
Added to the mix was former player Paul McShane, 35, who has just returned to the club as player-coach after a distinguished career with the remit of being an over-age player to mentor the young players in the U23s.
Had it not been for Celtic goalkeeper Grant Shenton, who made some fine saves, United would have won by an even more resounding margin as the boys handed out a footballing lesson to the men and the complete opposite to the usual men against boys.
Celtic's consolation was a well-taken goal from captain Scott Bakkor.